Kalahari and Okavango – Landscapes and Wildlife of southern Africa
Southern Africa, the land between Sahara desert and the Cape of Good Hope, is a story written by water: sometimes it lacks and sometimes it is superabound. It is also the land where rivers disappear in deserts, drop some hundred metres deep or burst its banks, then vegetation literally runs into leafs making Africa being a paradise for its animals, that is unique predators, giant elephants and endless flocks of antelopes. The black continent is also a cradle of humanity. This photo dossier takes you onto a photo safari, into the virtual bush to meet the animals living in fields between Namib Naukluft and Krüger National Park and between Cape Agulhas, the Victoria Falls or the Serengeti.
A heaven for the Thick-skinned
Okavango, Zambezi and Chobe –
Botswana's
north east gets shaped by giant rivers. Their water is an elixir of life to vegetation, making the
Chobe National Park
being a paradise for elephants and antelopes.
Again my ways led me to the wide-spread pans and plains of the Black Continent, from South Africa through Botswana and Simbabwe to Mozambique. In the Okavango Delta
my drone finally bestowed me a Leopard photo
nobody else has. For the first time I experienced Africa on the peak of dry season.
World's largest Curtain of falling Water
With a length of 1.7 kilometres the Victoria Falls are the
world's longest coherent curtain of falling water
. Being fed by Africa's fourth longest river Zambezi, rainy season lets even up to 10 million litres of water plunge down some 100 metres deep. It's a massive natural spectacle that leaves no one stay dry, literally.
Coherently seen the
Makgadikgadi pans
area in Botswana's northeast is the largest salt pan on Earth. Rainy season turns those depressions into giant shallow lakes that attracts vast numbers of game, such as rhinos, elephants, giraffes and
countless zebras
.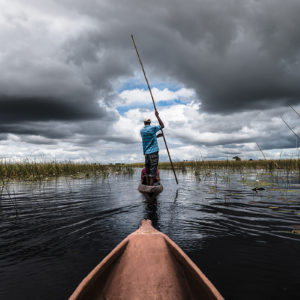 The
lush Okavango Delta
is the world's only inland delta, where Okavango River splits up in thousands of channels to disappear in northern Kalahari desert. It boasts with wildlife in particular with countless birds and became Botswana's major tourist attraction in the past years.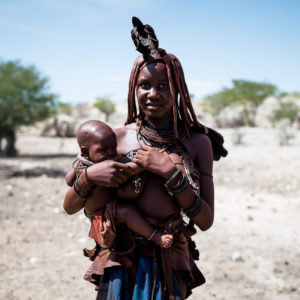 More From This Category
Sorry, nothing to show here